EPRC – European Paper Reycling Award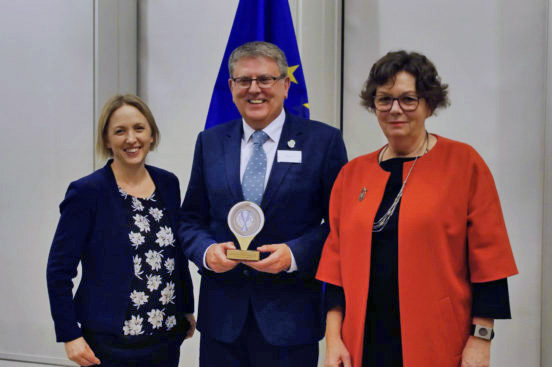 On January 21st, the Awarding Ceremony of the 7th Edition of the European Paper Recycling Awards took place in the European Parliament in Brussels. The event takes place every two years with the specific goal to highlight and reward European projects, initiatives or campaigns that change the way we recycle paper in Europe.
The winners of this edition were the German company Repulping Technology GmbH & Co. KG for its technological developments and the international association Pro Carton for the educational work about paper recycling and its circular economy.
More about about the European Paper Recycling Awards on the EPRC website and in the video here.
INGEDE Symposium 2020 on March 25 in Munich

The world of paper recycling and deinking meets in Munich every year: The INGEDE Symposium is the only international meeting covering all aspects from recyclability and paper recovery to the treatment of paper for recycling. With more white packaging entering the recycling stream, these fibres become increasingly interesting for deinkers: How can the paper industry benefit from the new shift from plastic to paper packing? is one of the questions to be answered.
Here you'll find the program of the INGEDE Symposium.
Register now – and save 100 Euro with the early bird special!