SOLPACK Fair and Podium for Sustainable Packaging in Hamburg on June 6, 2019
Andreas Faul gave a presentation on behalf of INGEDE about paper recycling and participated in a panel discussion.

SOLPACK wanted to provide
·         first experiences with the German packaging act
·         approaches to implementing the EU Directive
·         latest technology trends in the recycling process
·         Certification for international recyclability
·         Recycling-friendly plastic alternatives
·         Insight into the recycling process for paper and board
·         Dos and Don'ts for fiber-based barrier packs
·         Presentation of new fiber-based barrier materials
·         Cases of sustainable strategies and packages
The presentation of Andreas Faul is available on request.
A publication in the German "Wochenblatt für Papierfabrikation" will come up.
Also, greenfilmshooting.net was there to shoot a documentation on sustainable packaging and interviewed Andreas Faul. We wait to see the result!
Axel Fischer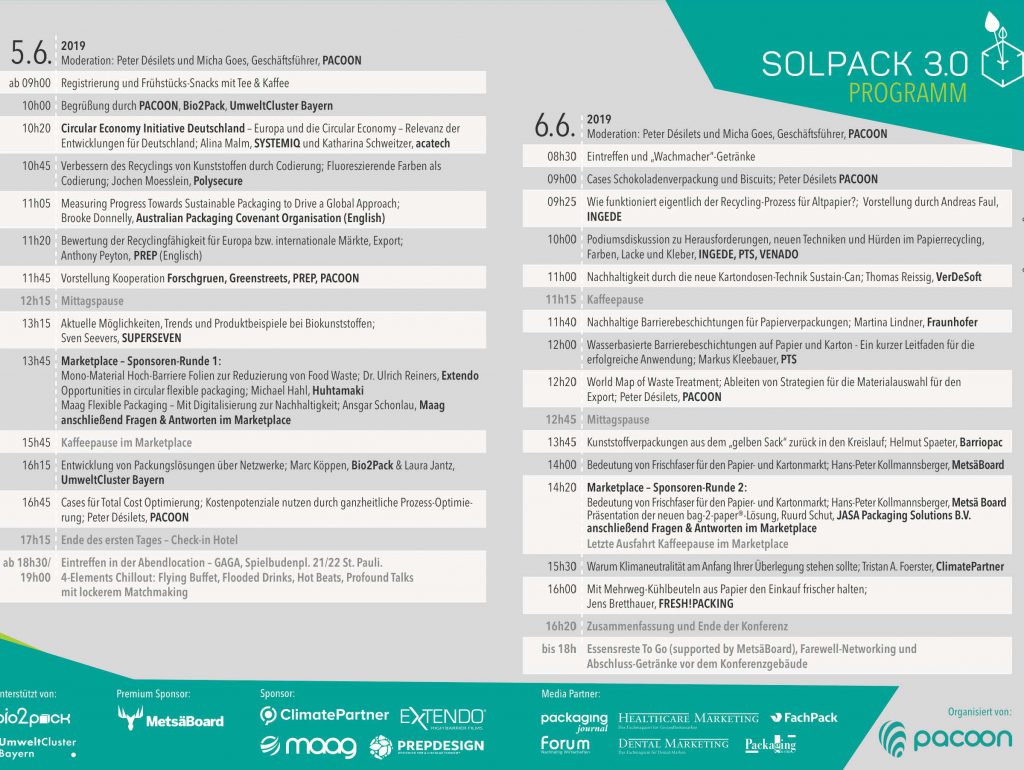 Two days of presentations in Hamburg.