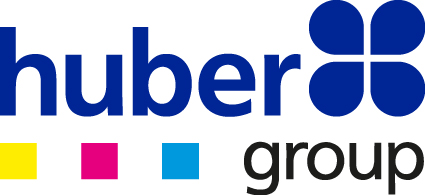 hubergroup and INGEDE Seek Deinkable UV Ink
As Most Cross-linked Inks Create Problems in the Recycling Process, new Ideas are in Demand
Press Release 1/2018
Other than traditional offset and gravure inks, most cross-linked inks are difficult to remove from the paper fibres in the deinking process: Liquid toner as in HP's Indigo ink, poly­merised natural fatty acids in mineral-oil free inks or some dispersion varnishes form large particles, which for different reasons can lead to visible residues in the recycled paper. Such as current UV-curable inks.
With especially low-energy curing UV inks (LE-UV, LED-UV) gaining more and more market share, the problems caused by a former niche product reach new dimensions. INGEDE and hubergroup have jointly identified the necessity for further development and enhancement of UV inks and the UV printing process.
Yesterday, INGEDE and hubergroup announced that they will together design a research project to identify influencing factors and possi­bili­ties for a sustained improvement of UV printing in terms of deinkability in the processing of paper for recycling or even to achieve full recyclability. The challenge is to achieve all this without compromising the printability.
The hubergroup is an international holding group comprising of 40 companies, spread across the Globe. As one of the leading printing ink manufacturers, it is also equipped with the know-how to manufacture and market printing varnishes, coatings, dampening solutions, additives and printing auxilia­ries. A privately held company for 250 years, it has through intensive research and development work constantly re­defined quality standards and continues to be a market leader in offset and packaging inks.
INGEDE is an association of leading European paper manu­facturers founded in 1989. INGEDE aims at promoting uti­li­sa­tion of recovered graphic paper (newsprint, maga­zines and office paper) and improving the conditions for an extended use of reco­ve­red paper for the production of new graphic paper, hy­giene paper, and white top liner and folding boxboard.
1 March 2018 
International Association of the Deinking Industry (INGEDE)
Public Relations
Oetztaler St 5 B
81373 München
Germany
Tel. +49 (89) 769 2332
info at ingede.com
Links:

This press release for download