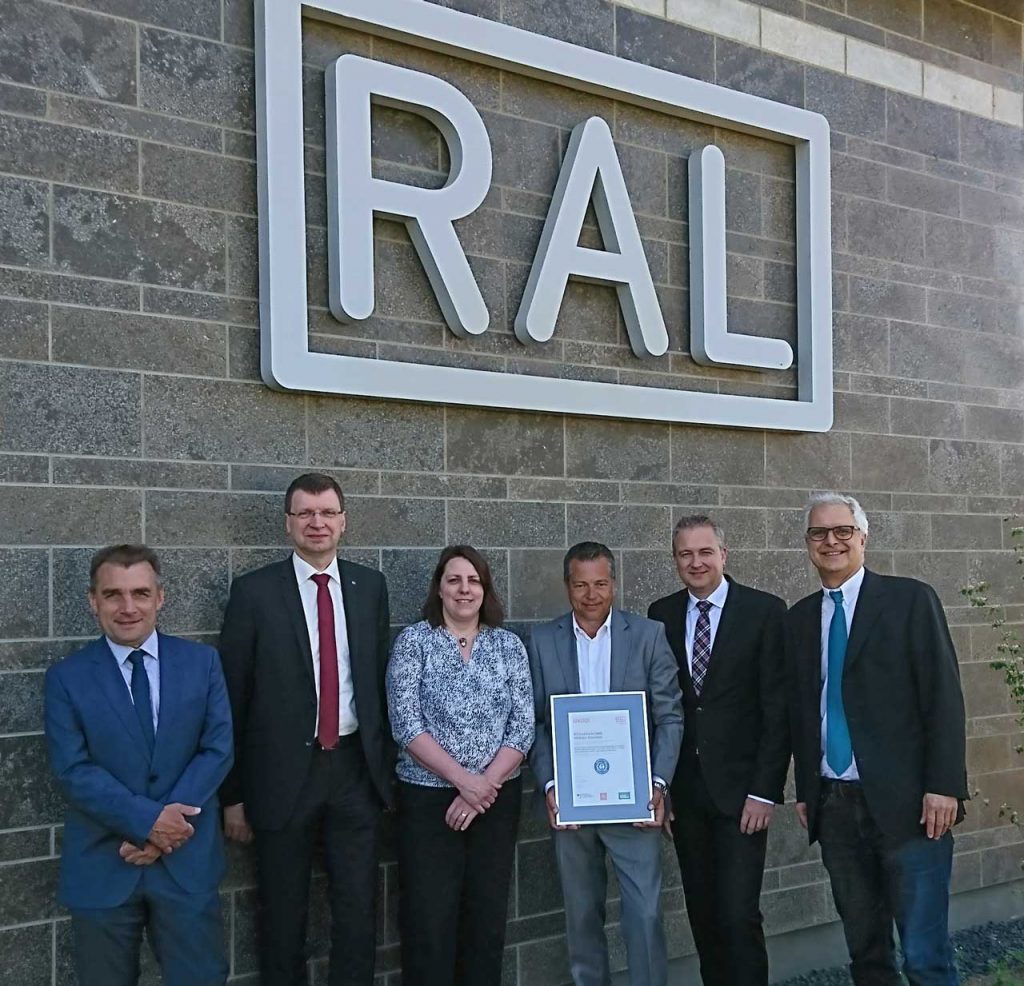 Left to right: Henning Scholtz, Head of Ecolabelling RAL; Markus Kelch, Environmental Management Konica Minolta Business Solutions Europe; Dr. Andrea Rimkus, responsible for Ecolabel applications at RAL; Ingo Brecher, General Manager DFS Druck Brecher GmbH; Rüdiger Wollmann, RAL Chief Executive; and Axel Fischer, INGEDE.
Picture: Fischer/INGEDE
First Blue Angel for digital printing –
with good deinkable dry toner
For  the  first  time,  a  print  house  has  received the German ecolabel "Blue Angel" for printed matter produced by digital printing. So far only offset printers had  applied  for  the  RAL‐UZ  195,  as  it  is  named officially. Cologne based DFS Druck Brecher is already in possession of the  desirable  ecolabel  for  their  range  offset printed products – books, flyers, posters, diaries, advertising supplements, and  newspapers.
Now  they  can  use  the  label also for brochures, leaflets and catalogues produced with Konica Minolta dry toner laser printers. The prints of the bizhub and Accurio model series are good  deinkable  –  as  other  dry  toner prints by machines of competitors – and qualify  for  the  ecolabel,  unlike  most  inkjet prints. RAL's chief executive Rüdiger Wollmann emphasised the growing importance of environment‐friendly production processes, qualified by the Blue Angel,  as  he handed  the  certificate to Ingo Brecher. For INGEDE, Axel Fischer applauded the engagement  of the print  shop for recycling‐friendly products. The  criteria  and  the  rewarded  product  group can be found here.
Products and services awarded with the Blue Angel are more environment‐friendly than conventional ones. The criteria are developed by the Federal Environmental Agency and adopted by the "Jury Umweltzeichen", RAL handles the applications and certifications.
Axel Fischer (translated by Andreas Faul)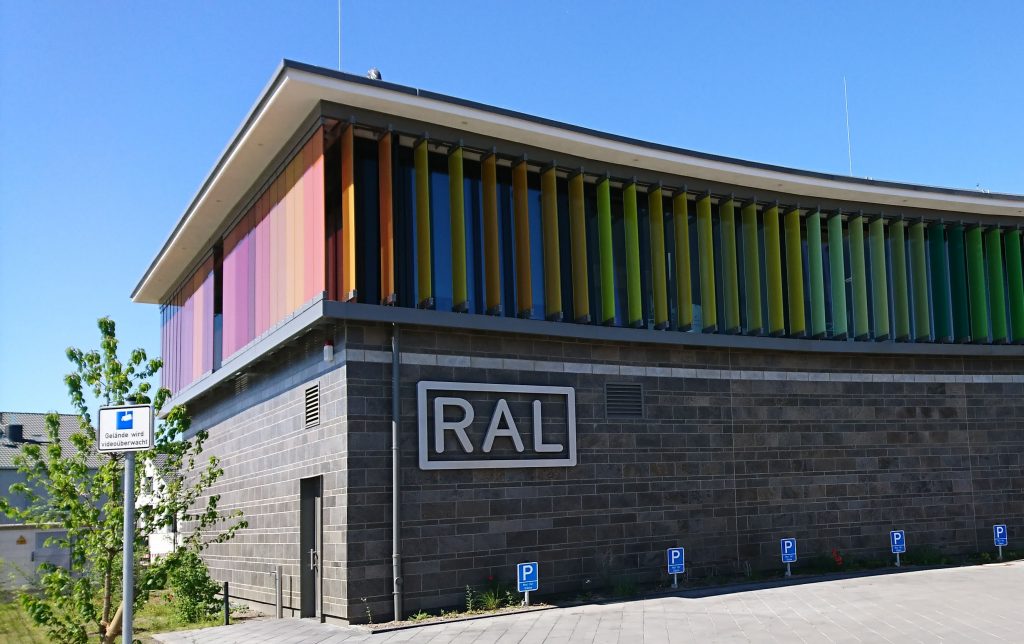 In all RAL colours: The new RAL building in Bonn
(Picture: Fischer/INGEDE)