---
INGEDE News
April 2019
---
Working Group Paper for Recycling at REDWAVE in Austria
INGEDE Bronze Partner REDWAVE hosted the recent meeting of the INGEDE Working Group Paper for Recycling. The facilities in Brodersdorf are rather new – the production hall is only a few years old and the head office was inaugurated in February 2019. While the last works in the office building are still in progress, ground-breaking is already underway for the new research and development centre on the site. As long as that building is under construction, the pilot equipment temporarily found a home in a separated area of the production hall.
When the group toured the plant, the participants could see about ten machines under construction, some of them for overseas customers. REDWAVE is not limited to near-infrared technology where their brand name is derived from, but also builds sorting machines with x-ray fluorescence for the identification of elements, e.g. for sorting applications in the mining industry.
Andreas Faul

---
REDWAVE is INGEDE Partner
Paper Sorting Plants by Experts from Austria

REDWAVE sorting technology enables fully automated separation of recyclable materials and is successful operating world-wide. The INGEDE Bronze Partner hosted the recent meeting of the INGEDE Working Group Paper for Recycling. REDWAVE (which is a trademark of BT-Wolfgang Binder for a sensor based sorting technology) is located in Brodersdorf near Graz in South-eastern Austria. REDWAVE is one of the leading suppliers of sensor-based sorting equipment. Depending on the requirements the material will be identified on the basis of its colour, shape
or other material characteristics.
REDWAVE works in the fields of
• Plastics recycling
• Paper recycling
• Glass recycling
• Mining industry
• Electronic scrap
• Automotive industry
• Wood recycling
• Separation of ferrous and non-ferrous metals
For the deinkers: Only white paper
The paper industry has high standards for paper to be deinked. REDWAVE is able to achieve these requirements with highest precision. Near Infrared Technology (NIR) with colour sensors is selected for the application in paper recycling. REDWAVE systems can separate desired papers like office paper, news & magazines, glossy paper and catalogues from undesired papers (brown and gray cardboard, corrugated cardboard, folded boxes, coloured printed cardboard, synthetic papers, and plastic-laminated papers) as well as non-paper components (plastics, liquid packaging board, textiles, rubber, metals, and more).
A unique feature of REDWAVE is the quantitative identification of kaolin, cellulose, lignin, moisture, and flexoprints by NIR.
More on the REDWAVE website for paper recycling and in a downloadable flyer (pdf) about the sensor application in paper recycling.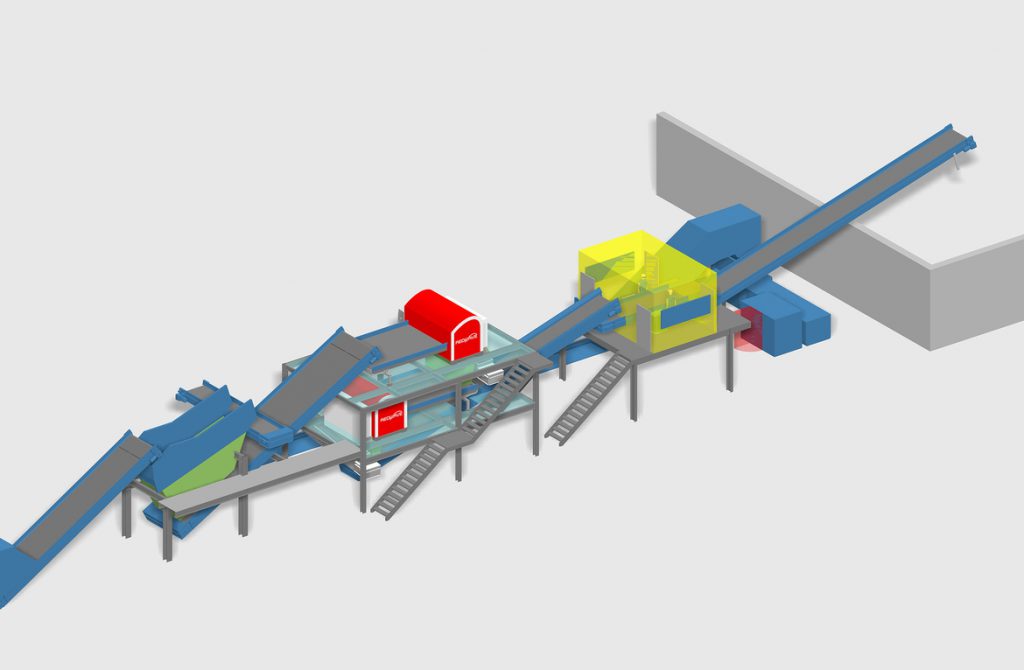 REDWAVE 2i: the INTELLIGENT generation of sensor based sorting
REDWAVE 2i, the newest generation, is equipped with new interactive "intelligence" that can be used not only directly at the sorting machine but any time and everywhere also mobile in real time. Sorting processes can be monitored, managed, and optimised. REDWAVE 2i works with Sensor Fusion, a combination of NIR sensor, RGB camera and metal detectors for sorting of paper or plastics at the highest possible accuracy for up to six fractions.
REDWAVE/Axel Fischer

---
Inkjet Becomes Deinkable – and may Qualify for the Austrian Ecolabel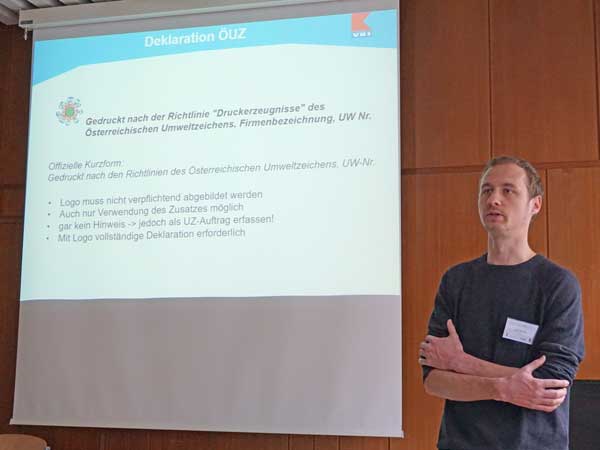 More than 30 participants joined an invitation by the Austrian Research for Graphical Media Association in Vienna, Austria to learn more about the most recent requirements of the Austrian Ecolabel for printed products.
The participants were welcomed by Prof. Werner Sobotka, before Josef Reschl (VKI, upper picture) gave an introduction about the Austrian Ecolabel UZ 24. Thomas Glaser of Siegwerk talked about deinkable LED-UV inks, Axel Fischer on behalf of INGEDE about the deinking process and the behaviour of digital printing inks. Further speakers were Christoph Blank (Xeikon), Thomas Haas (Ricoh), David Croll (Canon Océ), and Kurt Kölli (Test Plant Graphische).
The most interesting aspect was the evolution of inkjet printers – from the poorly deinkable dye-based inks to more sophisticated and some even better deinkable pigmented inks.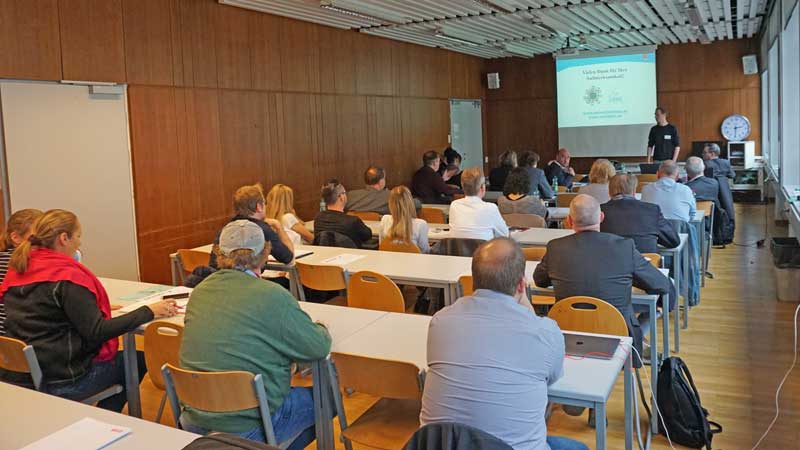 ---
Königsdruck in Berlin is one of the First German Printers to use Siegwerk's Deinkable LED-UV Inks
Printers, print buyers, and brand owners were invited to learn more about the advantages of deinking and recycling LED-printed materials from leading experts, including Christian Schmidt of Siegwerk and Axel Fischer of INGEDE, at a LED-UV Open House event titled "Paper, Ecology, Quality – Sustainable LED Print Products," in April in Berlin, Germany, and held by AMS Spectral UV partner and well-known KBA LED printer Königsdruck.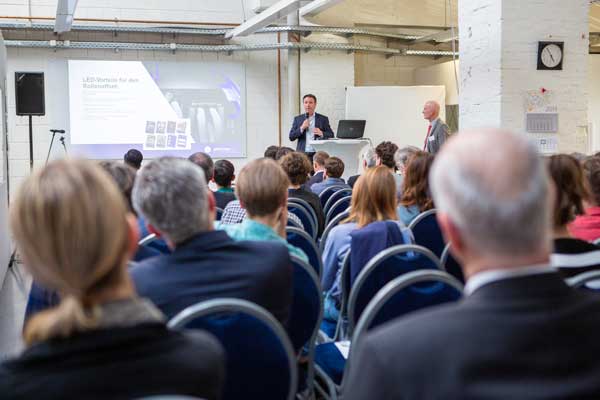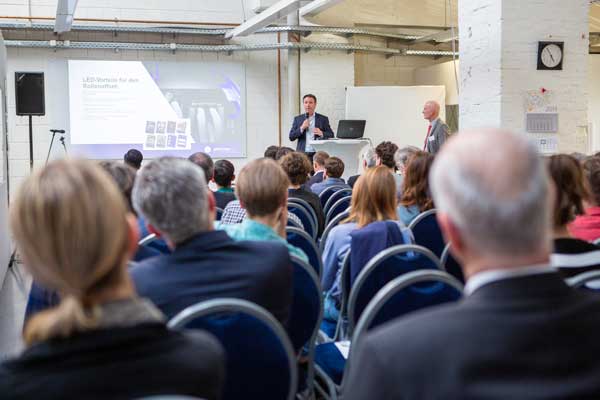 ---
FEFCO takes on EPRC Chairmanship
European Paper Recycling Council now Headed by Angelika Christ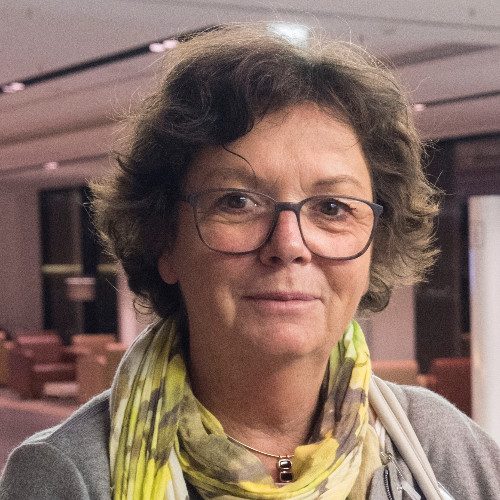 Angelika Christ is the new EPRC chair for a two years period starting as of 4 April 2019, taking over from Lisa Kretschmann (FEPE).
Angelika Christ has been the Secretary General of FEFCO since 2007 and the Secretary General of CITPA since 2014. FEFCO is the European Federation of Corrugated Board Manufacturers.
Christ has been involved in associations of corrugated board manufacturers for over 20 years, first in Germany and then at the European level. Prior to FEFCO, she was the Managing Director of the German Association of Corrugated Board Industries (VDW) from 1996 until 2007. Her first professional experience was with the German Chemical Industry Association (VCI), where she executed various positions from 1980-1996.
Quelle/Foto: EPRC/CEPI