INGEDE News July 2023: What will we make paper from in the future? Availability and quality of recovered paper at the INGEDE Symposium
INGEDE Symposium 2023:
What do we make paper from in the future?
"The potential for substitution is limited"
Consumption and thus availability of graphic products continue to decline. At the same time, white recycled fibres are increasingly used not only in graphic products. This year's INGEDE Symposium in Munich in March dealt with the supply shortage of graphic recovered papers and its causes.
A summary by Marc Szombathy (EU-Recycling), translated with the help of DeepL, edited by Axel Fischer


Blue receipts make valuable paper for recycling unusable,
if not harmful
25 tonnes with "Ökobon" could have stained up to 1,000 tonnes of further recovered paper
It almost turned into a massive loss: In July, attentive incoming paper inspectors at a paper mill discovered numerous blue shreds in the bales of a delivery of shredded paper for recycling and informed their colleagues. They rejected the entire delivery of 25 tonnes – reason: "The shipment contains a large amount of blue thermal paper". And this "Ökobon", also sold as "Blue4est", is known to be not only unsuitable for recycling into white paper, but even in small quantities it can render entire loads of clean recovered paper unusable with the resulting black pigment soup that cannot be removed.
INGEDE has been pointing out since December 2019 that, contrary to the imprints of Edeka, Lidl, Obi, and others, the blue sales slips must not be disposed of with the recovered paper but, like all other thermal sales slips, belong exclusively in the residual waste.
See also: Das Blaue vom Himmel – Ökobon in den Restmüll! (German only)


bvse at the Paper for Recycling Day:
"Recovered paper industry has overcome the crisis"
At the 25th International bvse Recovered Paper Day in Stuttgart, Werner Steingaß, Chairman of the Paper Recycling Association and Vice President of the bvse Federal Association for Secondary Raw Materials and Waste Disposal, welcomed more than 500 participants from Germany, Europe, North America, and Asia.
In his speech, Werner Steingaß highlighted key issues from the past 12 months and stressed that the recovered paper industry had overcome the three-year permanent crisis.
The Chairman of the Paper Recycling Association explained that the difficulties in the paper industry caused by the economic situation had led to a sometimes quite considerable build-up of inventories. Steingaß: "In this difficult mixed situation, the export of recovered paper once again proved to be an indispensable valve. Without this valve of market relief, this crisis could not have been overcome, because we are still a net exporter of recovered paper in Europe amounting to about 6 million tonnes per year."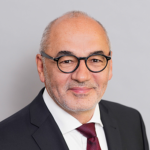 Werner Steingaß (Pictures: bvse)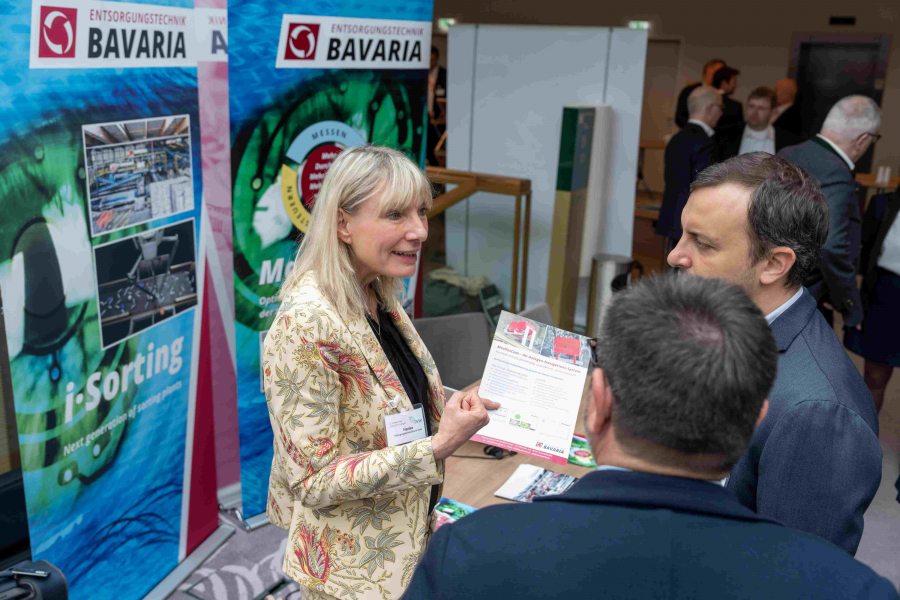 Hydrogen instead of natural gas at Essity
More than hot air: The paper manufacturer Essity is the first company in the world to develop a process for the industrial CO2-free production of paper without fossil fuels. The company with brands such as "Zewa" and "Tempo" is using hydrogen instead of natural gas in the paper drying process at its plant in Mainz on a trial basis.C
German Television reported in March 2023 about hydrogen economy following a
press release by Essity Germany                      
20 Paper Mills Shut in 6 Months, Industry Seeks Indian Government's Support

A challenging period for Gujarat's paper industry has led to the closure of over 20 out of 100 paper mills in the past six months. The Gujarat Paper Mills Association (GPMA) reports that mills are operating at a production capacity of 400,000 tonnes, significantly higher than the demand of 300,000 tonnes.
To address this crisis, the GPMA plans to meet Finance Minister Kanu Desai next week. They will seek support in the form of a power subsidy and request the reinstatement of reduced duty drawbacks, which dropped from 4.22% to 2.03%.
Each paper mill provides direct employment to 300 people and indirect employment to 1,000 more. The closures are taking a toll on the local economy, especially in areas like Vapi where 20 mills were located before 4 shut down.
The challenges faced by the industry include overproduction, a decrease in exports (from 150,000 tonnes per annum to 30,000 tonnes), and struggles faced by newer mills. The current paper price is Rs. 22-23 per kg, resulting in a loss of Rs. 3 per kg for the mills.
With the industry seeking government support, can intervention help save the remaining mills and protect the livelihoods of those affected?
Courtesy: The Indian Express  
Posted on Linked in by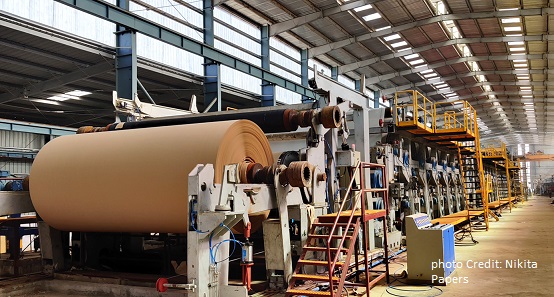 Summary: As global consumers grow increasingly conscious of the environmental toll of plastic packaging, many brands have taken steps to reduce their use of plastic. But at the same time, some brands have adopted a much less productive approach to the anti-plastic movement: They've begun adding superfluous paper packaging on top of plastic packaging in order to make their products look more environmentally friendly without actually reducing plastic waste. The authors' research demonstrates that this sort of overpackaging can indeed be effective in boosting consumers' perceptions of sustainability, despite the fact that it is demonstrably worse for the environment (not to mention more expensive for manufacturers). However, they also found that simply adding a "minimal packaging" label to plastic packages can reduce the misperception that overpackaged products are more sustainable, enabling brands to attract environmentally-conscious consumers without creating unnecessary paper waste.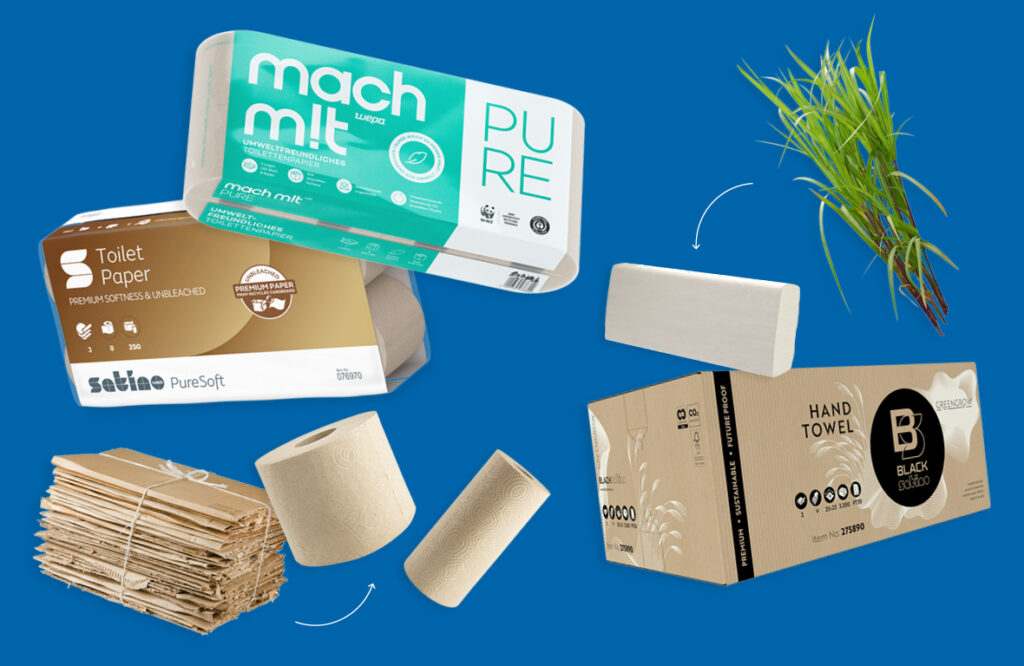 Sustainable hygiene papers from recycled board

Recovered paper as a raw material is in short supply – as one of the first manufacturers, WEPA is now using recycled cardboard as a raw material.
More on the WEPA website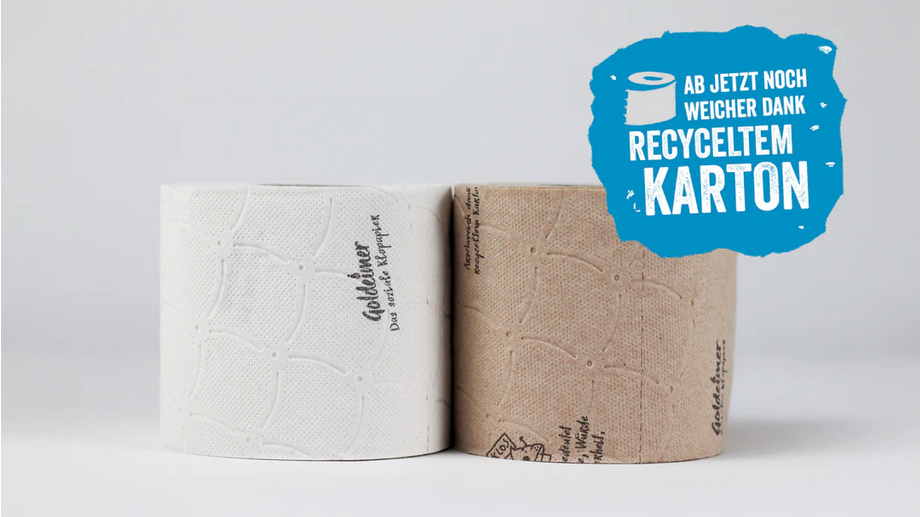 Endlich richtige "Kackpappe"
Ein Abnehmer ist das junge Unternehmen Goldeimer:
"Kartonage-Papier ist aktuell das Beste, was der Klopapier-Markt zu bieten hat in Sachen Nachhaltigkeit und Qualität."