---
INGEDE Introduces
Partner Programme
Already Twelve Partners for Closer Cooperation Within the Paper Chain
The fast developments in paper product composition and printing technologies require appropriate reactions by the paper industry, especially in the field of recycling and deinking – and therefore there is an increased need for project funding. The recyclability of old and new types of printed products has to be monitored, the collection and sorting of paper for recycling has to be improved and discussed with the respective industries, and the deinking process itself has to be checked for possibilities to become automated and more efficient.
In order to achieve all this, closer cooperation by partners in the paper chain is necessary. INGEDE has decided to invite all companies within the paper chain who commit themselves to support deinking and deinkability of paper products, to participate in the new INGEDE Partner Programme. Partners are welcome to participate in technical discussions within INGEDE, and in return provide some financial contribution for project funding. The partnership involves different levels of contribution and involvement (Gold, Silver, and Bronze levels).
At the INGEDE Symposium, INGEDE was able to welcome the first partners; in the meantime there is one Gold Partner (Burgo  Group), three Silver Partners (ROWE Gesellschaft für Rohstoffhandel, Wertstoffrecycling, Entsorgung mbH; Solenis Switzerland GmbH, and Voith Paper GmbH & Co. KG) and seven Bronze Partners (Entsorgungstechnik Bavaria GmbH,  Koppitz Entsorgungs-GmbH, PROPAKMA GmbH, REDWAVE Sorting Solutions, UPM Raflatac, LEONHARD KURZ Stiftung & Co. KG, Fotonower, and from 2021 Sappi Paper) who not only support common research but also e. g. have access to first-hand information in the meetings of INGEDE's Working Groups.
INGEDE Silver Partners:
ROWE Gesellschaft für Rohstoffhandel, Wertstoffrecycling, Entsorgung mbH


---

INGEDE Bronze Partners:
Entsorgungstechnik Bavaria GmbH


REDWAVE Sorting Solutions


Koppitz Entsorgungs-GmbH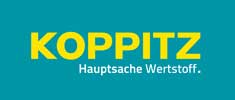 UPM Raflatac
LEONHARD KURZ Stiftung & Co. KG